ISMIR x Music Hack Day India x Algorave: 2022
Written on December 10th, 2022 by Abhinay Khoparzi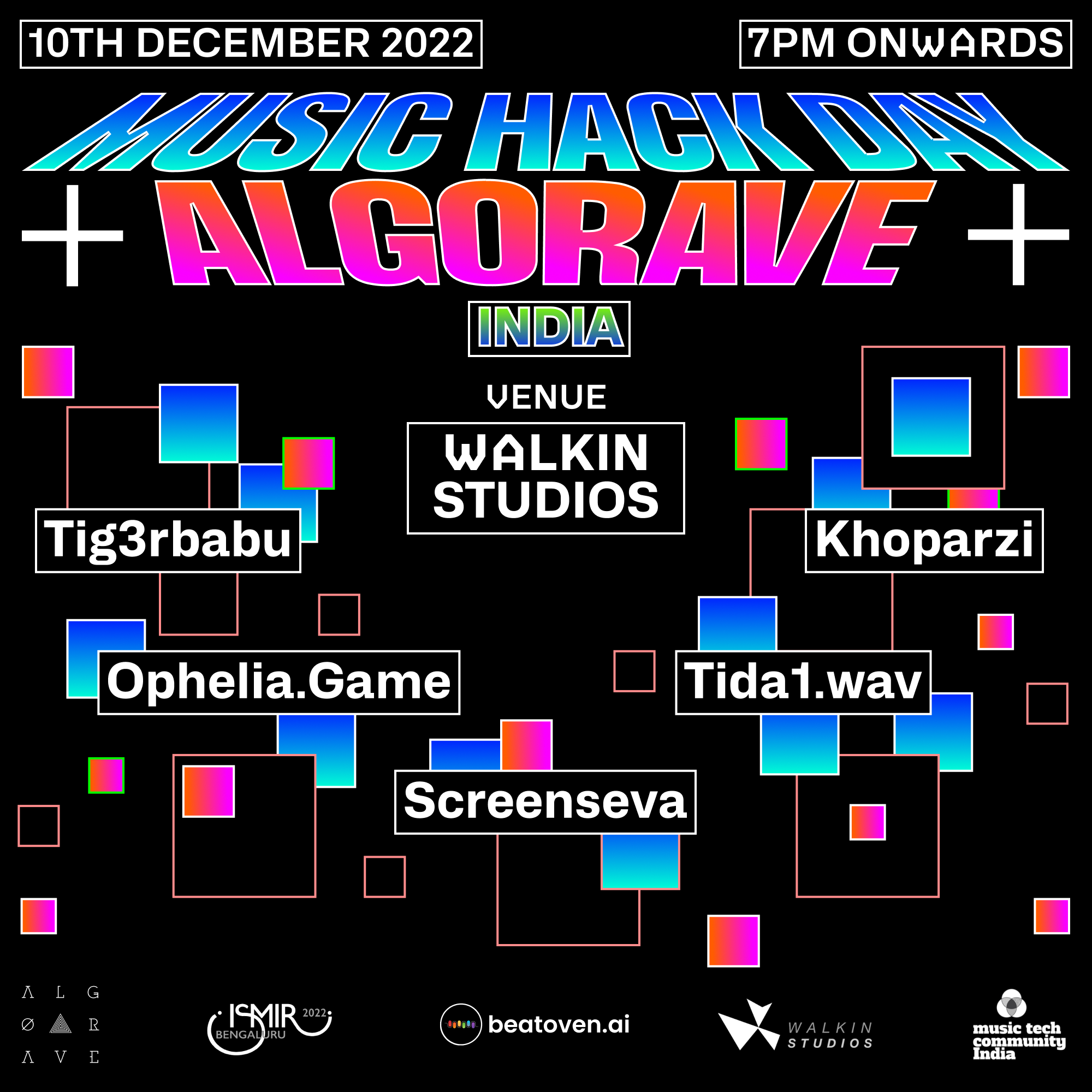 It's been two years, and while we have had lots of fun playing virtual gigs, it's time to bring it back to the real world.
Presenting an IRL Algorave at Walkin Studios with a lineup featuring some old and some new.
The event is organised in association with ISMIR Conference making it a great chance to meet and collaborate for some fun hacks with the international music tech community.
A big thanks to our sponsor Beatoven for supporting the event. Date - 10 Dec, 2022