Algorave India: Bengaluru Premiere
Written on May 12th, 2019 by Abhinay Khoparzi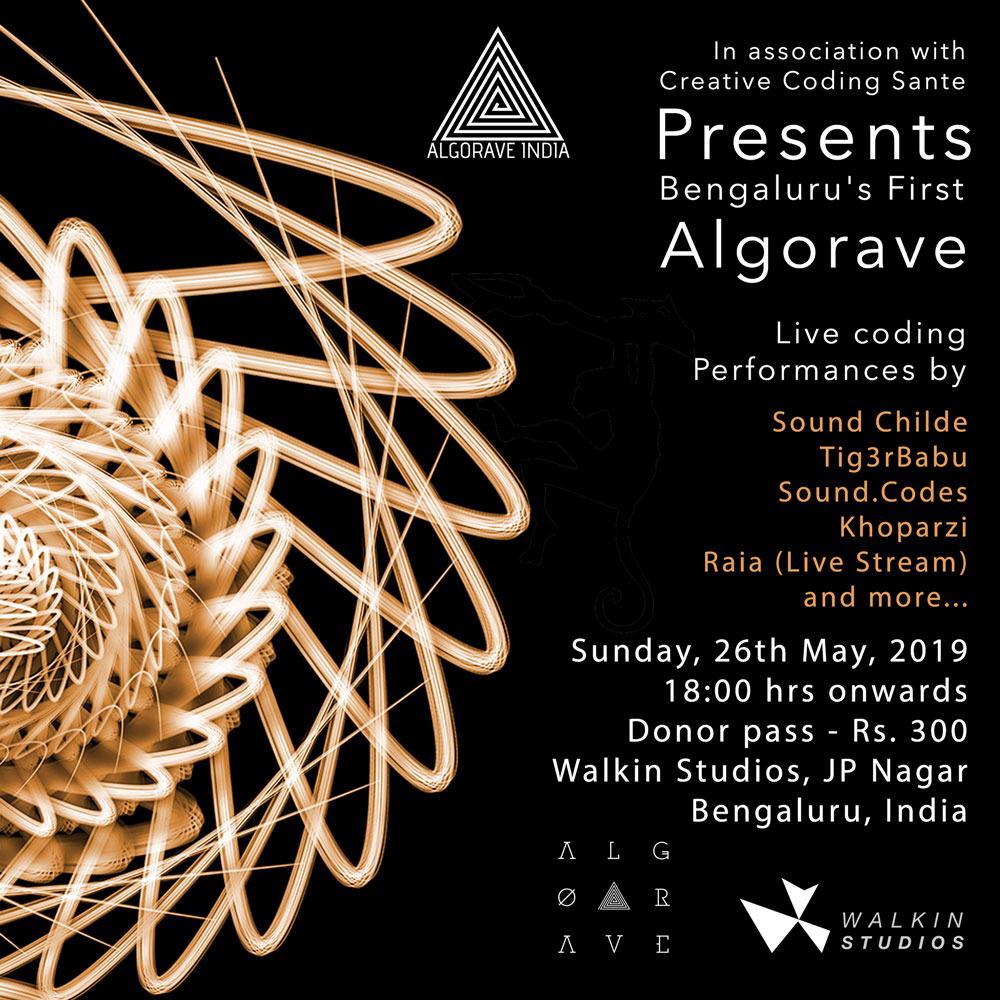 After premier events at Max Mueller Bhavan, Mumbai exactly a year back, Algorave India is coming for the first time to Bengaluru!
For this event we have tig3rbabu's live coded OCs and covers of Mallu songs, while Sound Childe and Sound Codes perform with custom electronics mixed with experimental algorithmically controlled drones and bloops. Khoparzi presents broken beats and cutting rhythms that sound like a post apocalyptic party organised by robots after they have taken over humanity for slave labour, and Raia's soulful RnB/Pop influenced sound warms our hearts with OCs and covers.
It's an all inclusive event that does not align with biases towards gender, age, race, or nationality or sexual and religious orientations.
PS: This is a BYOB event, so bring your poison and a couple of left feet